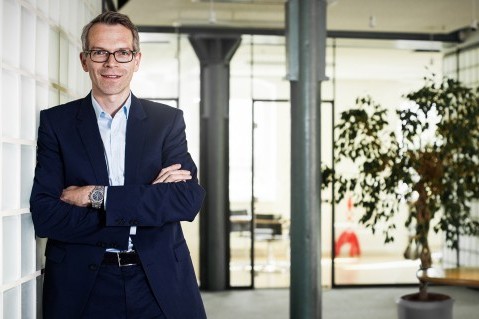 While Touch & Connect will undoubtedly make your experience at IBC easier and richer, its true power lies in being able to extend the IBC experience far beyond the confines of the RAI and a single week in September. Via the Touch & Connect Portal, IBC truly becomes a 365 day event. The portal is essentially a virtual IBC, and features a variety of powerful networking tools to ensure that all the relationships that IBC is justifiably famous for enabling can be maintained and enhanced online.
The networking opportunities start as soon as a user logs on in the run up to the show. Threaded discussion groups allow the debates about industry developments that energise the conference and the show floor to be picked up and continued— and in fact started way before the show opens its doors. There are already active communities and discussions talking about everything, from travel arrangements from far-flung corners of the globe, to Amsterdam, to advice on presentation skills. Users can also create discussion groups of their own, initiate private conversations and more.
The dedicated networking section allows you to browse exhibitors, and, if you are a conference delegate, other delegates. You can also chose to import all of your LinkedIn, Twitter or Facebook contacts into the portal and interact with those attending the show directly in 'My Contacts'. The options available are similar to other social networks, with the added bonus that you can request a meeting with your contacts while at the show.
Importantly, given the sheer volume of meetings that many attendees find in their diaries at IBC, there is also a 'My Schedule' component to Touch & Connect. This allows you to keep track of all your scheduled meetings at IBC2015— both the people you're meeting and where you're meeting them, which is handy given the sheer size of the exhibition.
An 'Exhibitors' section allows you to browse the participating exhibitors, searching either by company name or by associated metadata in a large number of different categories. As well as research, it also allows you to proactively contact representatives of individual companies directly, download product details from their entire ranges, and link directly to their news stories and social feeds.
There is a lot of exclusive content available via the portal, meaning you have access before everyone else. Not only is it one of the best ways to keep up with all the news before and during the show, but you can also access all the extensive Video on Demand content available from the conference and elsewhere through the portal once the show has finished. This includes influential IBC2015 keynote addresses, as well as sessions taking place in the Forum Lounge and the Hub panel sessions that form an integral part of IBC Content Everywhere Europe.
An essential part of the build up to the show, an invaluable tool onsite, and an indispensable record of it afterwards, Touch & Connect truly reinvents IBC2015.
To access your Touch & Connect Portal, simply visit www.ibc.org/portal now.