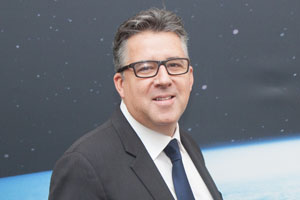 Eutelsat has announced the appointment of Gerry O'Sullivan as the company's executive vice president, global TV and video.
His new role will include driving the company's product development strategy.
O'Sullivan's career has included roles at the BBC, BSkyB, Deutsche Telekom, Digicel, Fox News and ABC.
He was at BSkyB from 2000 to 2010 as director of strategic product management, responsible for innovations that include the launch of Sky+ HD and VoD services.
From 2011 to 2013 he was senior vice president global TV and entertainment at Deutsche Telekom to develop its global media business. Most recently, at Digicel Group, he devised strategies on cloud-based multi-screen consumer propositions and steered the launch of IPTV across the Caribbean.
Michel Azibert, Eutelsat's chief commercial and development officer, said: "We're delighted to welcome Gerry to Eutelsat. His impressive combination of relevant experience will fuel our commitment to enhancing our customer value proposition and to pursuing the most innovative video roadmap in our industry."