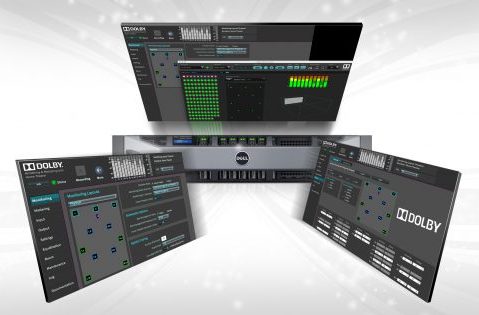 Designed to allow post facilities to create, edit, mix and master high-quality Dolby Atmos content for Blu-ray or digital delivery, Dolby's new Dolby Atmos Mastering Suite is being demonstrated at the HHB stand.
HHB said demand for Dolby Atmos content looks poised to increase dramatically, driven by content distributors and the increasing uptake of Dolby Atmos-compatible home theatre systems and soundbars.
Dolby has announced plans to introduce guidelines to give facilities certification for Home Entertainment Dolby Atmos mixing and mastering.
Martin O'Donnell, director of sales, HHB, said: "From commercials to box-set dramas, content creators have been quick to recognise how Dolby Atmos helps deliver a powerful cinematic audio experience."
Designed to run on a standalone PC workstation, HHB's offering includes configuring the Mastering Suite software on Dolby-approved hardware with MADI and sync I/O to create a complete Dolby Atmos Home Entertainment Rendering and Mastering workstation.
Included in the package is installation into the customer's workflow and one day of on-site training. In addition, three licenses of Dolby Atmos Production Suite software are included to equip edit and pre-mix rooms that feed into the main mix room.
8.D56