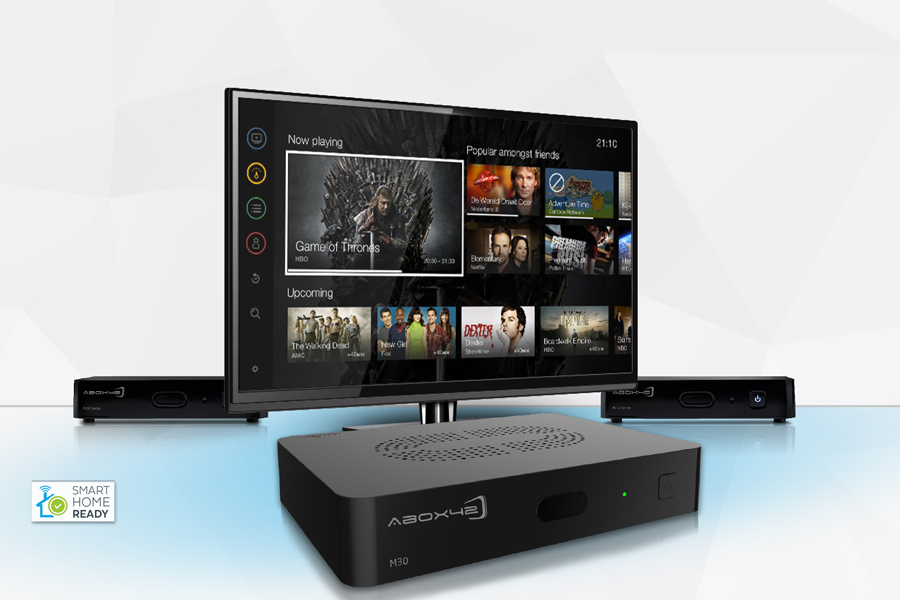 ABOX42 will unveil its SmartSTB platform M30 with a built-in smart home gateway at IBC2016.
With the M30 SmartSTB, the operator can combine classical TV services with new smart home services. Offering new smart home services will provide the operator additional revenue streams beside the core TV product and will help to reduce churn among existing customer bases.
Alongside the M30 SmartSTB, ABOX42 offers a range of SaaS/cloud IoT backend services to communicate with the gateway, to collect sensor data, to aggregate and securely store the sensor data. On top of these SaaS services a whole range of smart home solutions can be implemented.
"The M30-series with built-in smart home gateway is the most powerful HD SmartSTB we ever built and it can be quickly integrated into existing environments." said Matthias Greve, CEO of ABOX42.
"For the first time it is possible for an operator to add additional smart home service and extend the operator STB to a complete home gateway. Operators benefit from Smart Home through increased revenues and reduction of churn in its customer base."