This week a brand new cricket competition aimed at everyone from cricket novices to experts launches.
The Hundred sees eight men's and women's teams facing 100 balls each, with both aiming to get the highest score during their innings.
It's being run by the England and Wales Cricket Board (ECB) with all games televised by Sky Sports, and the BBC showing 10 men's and eight women's games free-to-air.
Sky Sports is aiming to make its broadcast accessible to all, with specially enhanced graphics and even avatars main presenter Freddie Flintoff, as well as players Ben Stokes, Moeen Ali, Joe Root, Jos Buttler and Lauren Bell.
Instead of the usual so many runs against so many wickets graphics (eg 136/5), Sky will be showing one for how many runs have been scored – or required in the second innings – and another for how many balls have been bowled. These will feature either side of the screen.
These graphics have been designed by Sky Creative in conjunction with the ECB, Sky's director of cricket Bryan Henderson tells TVBEurope. "The ECB has designed the look and feel of the competition and very early on we realised that we wanted our broadcast graphics to match the look and feel, so that was our starting point," he says. "Then we realised our T20 graphics wouldn't work because this is a completely different format of the game, so everything's got to change.
"As a TV producer I see it as a great opportunity to deliver something new. I think there's something like 85 graphics that we can call upon and every single one needed to be forensically looked at. It's been months and months of design work."
"The graphics are there to enhance the story and not get in the way. It was probably the biggest thing we've taken on in this whole thing, it's been a huge project," adds Henderson.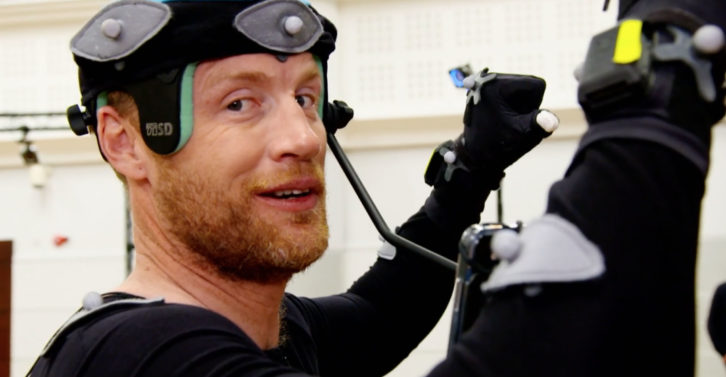 Another major innovation undertaken by Sky in conjunction with the ECB is the creation of player avatars. They will be used by Sky as part of the presentation of The Hundred, and have been designed to include even the smallest details, including shadows, hair movement, and even Freddie Flintoff's crow's feet (see video).
"It's so important to get that level of detailing right," stresses Henderson. "There's a big test day on Tuesday ahead of the first game at the Oval. We hope that the avatars are going to work. They should do. AR graphics on television is not particularly new, but we've still got to get the Steadicam calibrated and get them all working, get the sizing right etc. And that's just for linear. There's a whole other separate team working on the digital integration. It's complex, you've got all the different iOS systems, Android. We're taking risks here, we're trying new things, the alternative is to play it safe and do nothing."
The avatars will be used to help Sky's presenters discuss certain players' bowling actions, shots, and wicket keeping. "We've got Jonny Bairstow's magnificent drive through the off side, and Ben Stokes' whack it for six. We did the main capture and then we spent time with each player getting them to play their shots," explains Henderson. "That picks up a huge amount of data. We're creating roughly four clips of motion per player, with about eight seconds per clip. We've got something like 30 seconds of motion for four cricketing clips.
"The difficult bit is the capture and the creation of the avatar. the creation of the motion from that avatar is easy and cheaper once you've got the original assets. So whilst we've got four Ben Stokes clips for this year, there is much more in the can for next year should we wish to commission."
Go behind the scenes of the avatar capture with the video below.