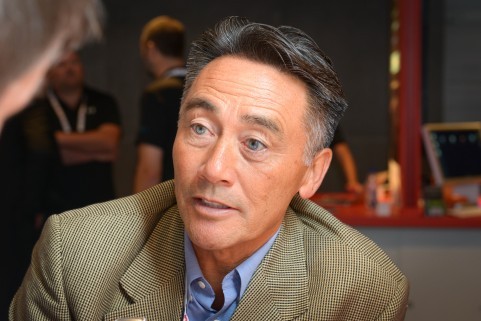 The Blu-Ray Disc Association, a decade old and consisting of about 80 members, is just starting to ramp up the launch of titles on its Ultra HD Blu-ray format. At the end of August, the releases stood at 63.
IBC is one of several events the BDA likes to support. "The main reason we are here is to make sure that the European community is aware of how positive that launch has been," said Victor K Matsuda, chairman of the BDA promotions committee and VP of Sony Corporation of America's visual entertainment project group.
"It is a new experience but it is backwards compatible: the 12,000 titles on DVD are all playable on the new Ultra HD Blu-ray machines." Using the analogy of a train, Matsuda said the BDA still needs more people to jump on board. "We have studios that have launched, but only very initial titles.
We have to have a robust line-up from all of those guys that are already supporters," he commented. "We have to get the people that have not quite gotten on board yet.
Look at the consumer electronics companies: you will see we got Panasonic first, Samsung second, Philips third and Microsoft fourth, but there are many, many more consumer manufacturers who we hope jump on board.
"In Europe, local content owners are so important for the launch of any new format. Getting them on board is the major objective moving forward," he added. "On the technical side, HDR is proving to be a real killer: it makes a world of difference to the consumer experience."