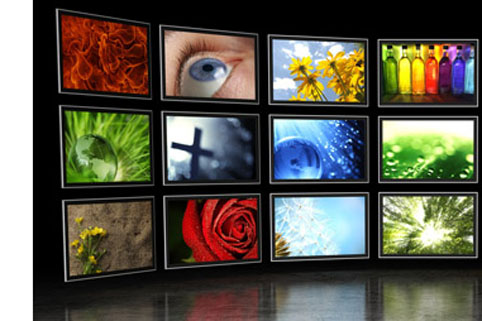 At the end of 2013, 4.35 million households in the Middle East North Africa (MENA) region subscribed to at least one pay TV service, according to a report by IHS Inc.
"There are 300 million households in the region and it is growing faster than any other emerging market," said report author Constantinos Papavassilopoulos, senior analyst at IHS Technology. "That presents huge opportunities for businesses in this sector. Last year was the third in a row and the eighth since 2004 where pay TV penetration rates grew. We expect those numbers to grow in the years ahead."
The annual Middle East Media Market Monitor report found that the MENA pay TV market grew rapidly in 2013, as it has done for eight of the last 10 years, reaching 4.35 million subscribers (9.4% of the households in the region).
Last year, the pay TV market grew 11.2% in terms of market share and 14.13% in terms of subscriber numbers. Over the last decade (2004 – 2013), the number of primary pay TV subscribers almost quadrupled from 1.33 million in 2004 to 4.35 million in 2013, growing at an annual average rate of 14.64%. The Gulf States (Saudi Arabia, UAE, Kuwait, Qatar, Oman, Bahrain) account for two out of three pay TV households (or 66% of the total). There are huge disparities in the uptake of pay TV services across the region where UAE has the highest penetration rate at 85% and Egypt the lowest with just 2.4%.
Dubai-based OSN executed a policy of attracting new customers (through acquisitions and enrichment of its content offer) and of targeting new markets. Between Q4 2012 and Q4 2013, OSN's subscriber base increased by 32.3%.
One in four pay TV households (25.56%) now take an IPTV offer while just four years earlier (in 2009) only one out of 15 pay TV households subscribed to an IPTV package. IPTV uptake was highest in the UAE and Qatar. In the UAE, IPTV is the largest pay TV platform, accounting for 70.82% of the market, while in Qatar, Ooredoo's IPTV service (Mozaic TV) controls the largest market share among all pay TV operators with 32%.
For the vast majority of MENA countries, satellite continues to be the pre-eminent service for receiving television signals, both encrypted and free-to-air (FTA). In 2013, it exceeded a 90% primary TV set penetration rate among all TV households. In the pay TV landscape, satellite is slightly less salient, due in part to the existence of IPTV. According to IHS data, at the end of 2013, satellite controlled 74.4% of the pay TV market while IPTV's share stood at 25.56%.
BeIN Sports Arabia (formerly known as Al Jazeera Sports) and OSN have managed to attract the vast bulk of satellite subscribers establishing a virtual duopoly in the market. Since 2009 (year of the merger between Showtime and Orbit to form OSN, and the year of Al Jazeera's acquisition of all ART sports channels), the combined market share of BeIN Sports Arabia and OSN fluctuated between 85% and 82%. The recent acquisition of the English Premier League rights by BeIN Sports Arabia as well as the acquisition of South-Asian Pay TV operator Pehla by OSN will further reinforce this trend, according to IHS.
HD channels in the MENA region grew from just two HD channels in 2009 to 158 in the first two months of 2014. However, 71 HD channels, or around 45% of the total offer, are being provided for free. The free HD offer in MENA is higher than the total HD offer in countries such as Italy, Spain, Russia, Australia and South Africa.
This story also appears on IBC's Content Everywhere.